Hanami ID Tags Bundle (Set of 2)
$76.00
Silhouette options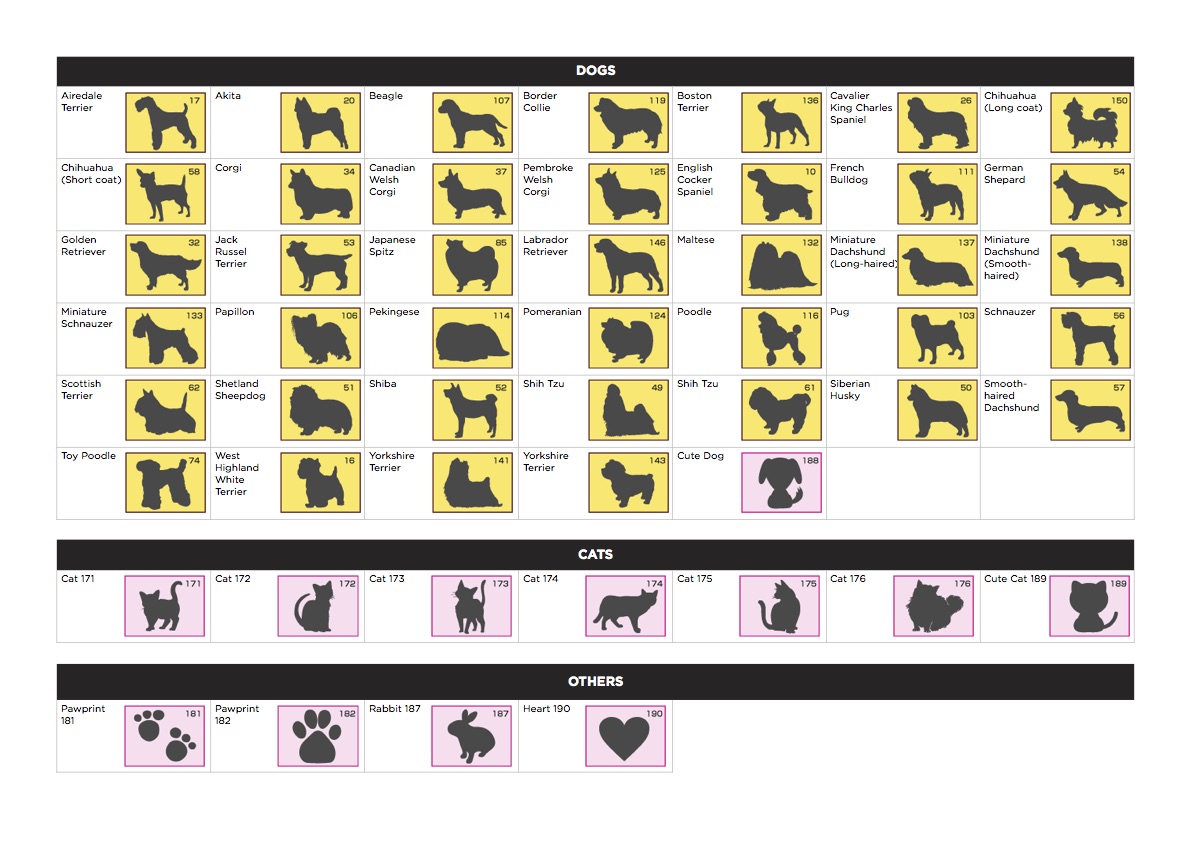 (click to enlarge)
Free shipping within Singapore on orders over $40!
Description
Create your own Hanami pet ID tag from Japan.
Acrylic engraved ID tag with bell for dogs, cats and other pets
About 26 x 27 x 4 mm (excluding metal attachment)
Lightweight, at 3 grams (excluding metal attachment)
Choose between a keyring or ball-chain style attachment
Engraved on one side with your pet's name, your name, contact number, and breed/other silhouette of your choice
Looks great as a keychain or poop bag charm as well!
The bell cannot be removed or customised
Sold as a bundle of 2.
As customisation and engraving is done in Japan, please note that it will take at least 3~5 weeks for your order to reach you.
Product Enquiry